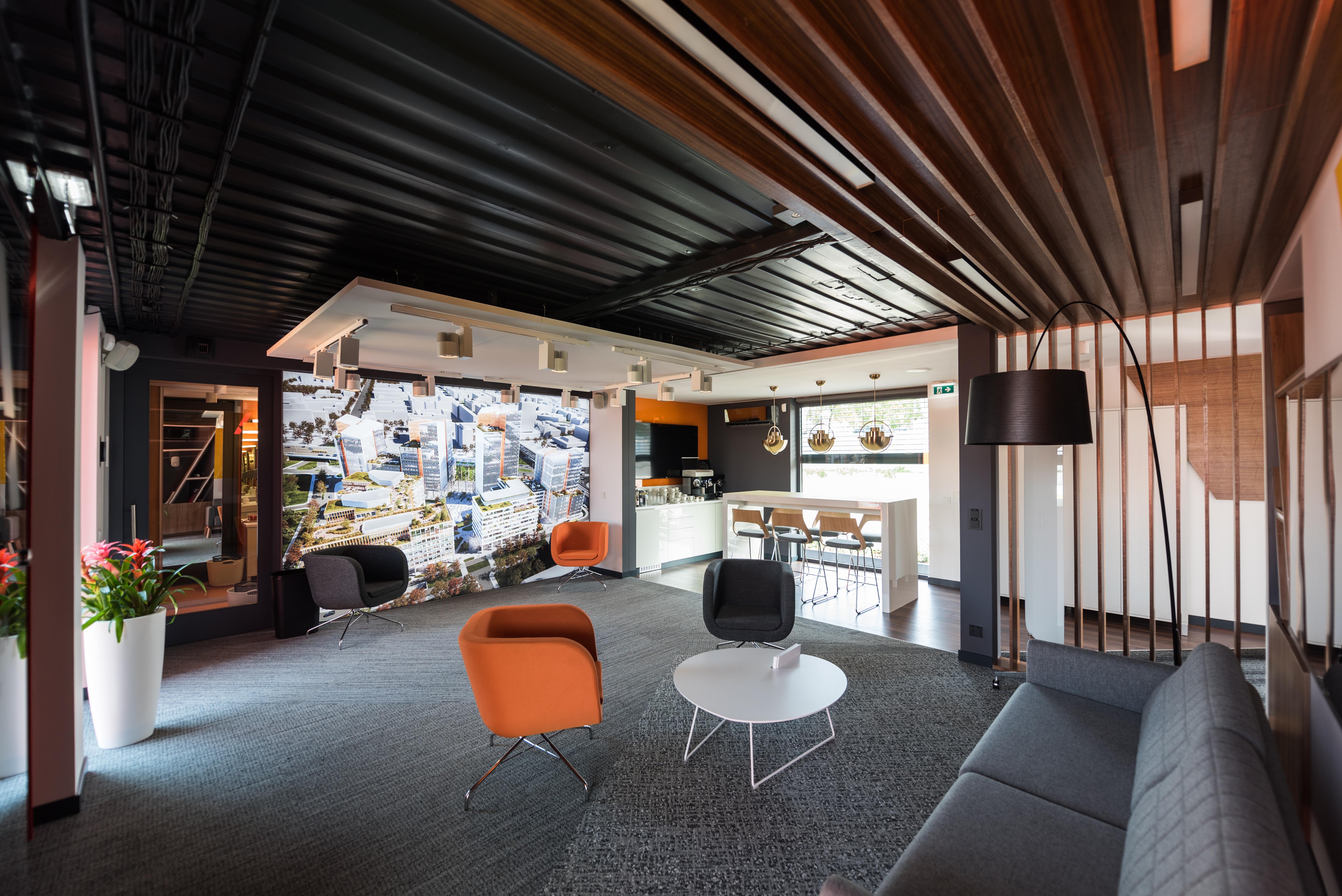 January 22 — 2018
Sneak a peek into one of the most special high-tech container offices in the country!
On 26 January the public can sneak a peek into the 13 meter high special high-tech office of Agora Budapest that is made out of real shipping containers. Although property developer HB Reavis created this building that is unique in Hungary primarily for its clients, on this date they will welcome the public and give them a look behind the scenes of the ongoing project.
HB Reavis surprised the public of the capital city and its future tenants with a 5,000 square meter green public park on the site of Agora Budapest, where an ice rink also awaits families until the end of February. On the Pest side of the Árpád Bridge, passers-by have been able to find a really special construction since August: unique in Hungary, the company built a high-tech showroom out of shipping containers where future tenants can observe up close from a 13-meter high viewpoint how their future office is being built.
The gate opens on 26 January
It is expected that we will be able to enjoy the advantages of the park for 2 years and it will also host some exciting community events. In addition to the ice rink, events include the open day when the container office will be open to the public.
You can sneak a peek behind the scenes of the construction of Agora Budapest on 26 January for the first time. Using modern technology, take a sneak peek into the unique office built out of containers that have actually travelled the seas.
How to register?
Entry is free of charge, but subject to registration. Click on this link, fill in your data and choose an appointment convenient for you! Up to 20 people can apply for one appointment, so don't delay!
More information: https://www.facebook.com/events/152665772185074/